Head of the Office of the President of Ukraine Andriy Yermak and U.S. Department of State Sanctions Coordinator, Ambassador James O'Brien, who is paying a visit to Ukraine, have agreed to enhance coordination in order to increase sanctions pressure on Russia.
The relevant statement was made by the Office of the President of Ukraine.
Yermak noted the leading role of the United States in supporting Ukraine's struggle against the Russian aggression. Sanctions policy is one of the key areas of such support.
In the course of the meeting, the parties exchanged views on the effectiveness of restrictive measures taken against Russia so far, and the prospects for their expansion.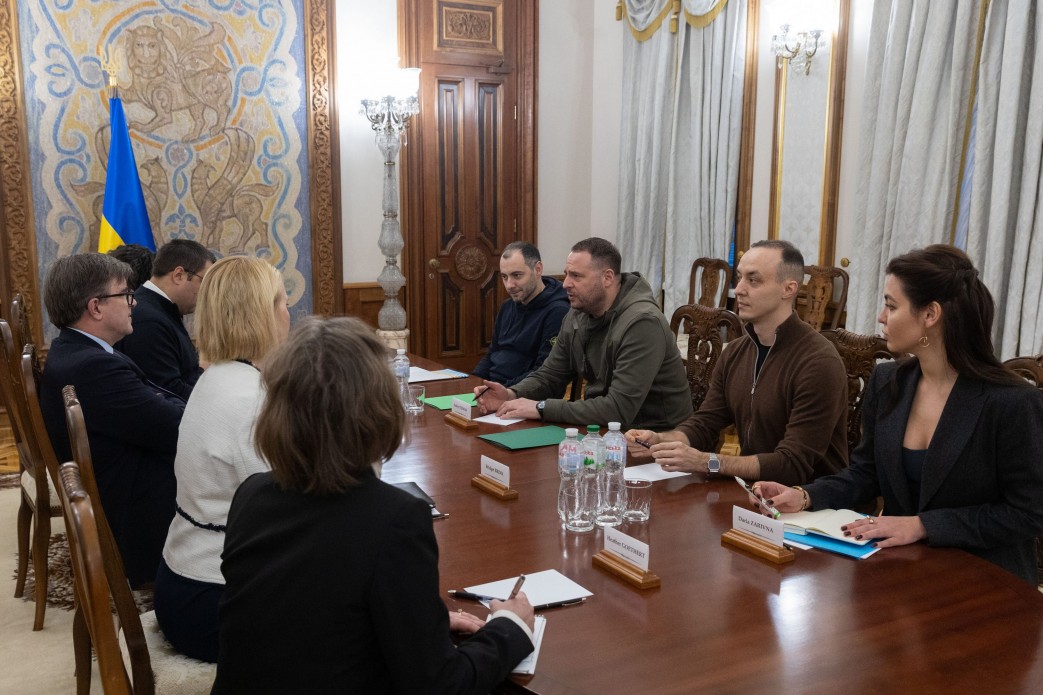 Yermak briefed O'Brien on the progress and operating results achieved by the Yermak-McFaul International Working Group. Recently, the Working Group has presented the newly developed document, Measures to Increase the Effectiveness of Sanctions.
The parties stressed the importance of increasing sanctions pressure on Russia, acting as a terrorist state. In this regard, Yermak paid special attention to the development of mechanisms of recognizing Russia as a state sponsor of terrorism.
Additionally, Yermak thanked the American side for its participation in the International Summit оn Food Security as part of the Grain from Ukraine humanitarian program, as well as a significant financial contribution to Ukraine's 'grain initiative'.